Sam and Liam started Evolution Fitness in 2012.
We both shared a dream to own our own gym, and build a business where people's fitness, would develop through all aspects of strength, cardio, flexibility and mobility. All whilst enjoying the social side with our community.
Our humble beginnings saw our first session in a small church hall and 6 moves later via derelict barns, open fields and cowsheds, we are now finally in a purpose-built, 2500 sq ft fully equipped facility. Whilst we are fiercely proud of this journey to date, we are equally proud that some of our members have been with us from the very start in those church hall days.
Between us, we have over 35 years of knowledge and experience in the fitness industry. Our passion has always been the ethos of CrossFit, and finally this year, 2021, we have affiliated to CrossFit.
The dream has finally become reality and we cannot wait to improve peoples lives through fitness and friendships of our ever-growing community.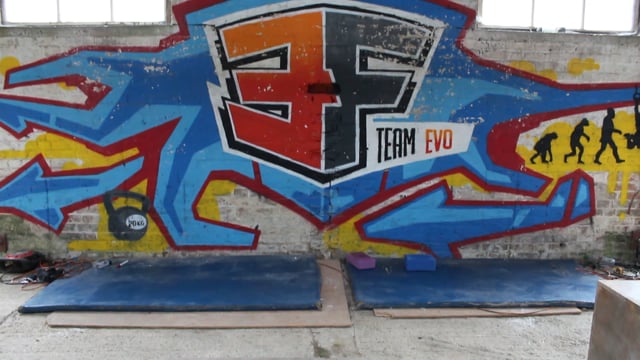 Sam Stocker
Co-founder of Evolution Fitness
Sam has worked in the fitness industry for over 25 years. She is a mother of three but has always found time to train and be a good role model to her girls.
Sam competes in CrossFit competitions and keeps pushing herself to be the best version of herself every day. This has seen her reach the quarter-finals of the CrossFit open and equally impressively held the title of Power Lifting World Champion (PDFPA) for her classification in 2018. She has a wealth of experience working not only in gyms but also working with national level swimmers on their land-based strength and conditioning training. Additionally, she works with many different clients on a personal training basis.
Her real passion is to see people improve and reach their own personal fitness goals, while educating them through their journey.
CrossFit Level 1
Personal Trainer & Nutritionist
Pilates Instructor Level 3
Adapting Fitness Instruction for Adolescents Level 2
Kettlebell Instructor Level 1
Liam Randall
Co-founder of Evolution Fitness
Liam has been within the world of Fitness for over a decade.
In an industry that is constantly evolving Liam's passion as a Coach is to be at the fore of developments, taking clients beyond their perceived capabilities and watching the results unfold.
Leading by example he is himself a product of the industry and is excited in sharing his wealth of knowledge.
Personal Trainer & Nutritionist
Biomechanics Diploma
Kettlebell Master
GP Referral
Adapting Fitness Instruction for Adolescents Level 2